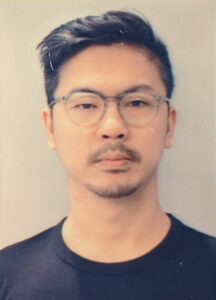 Esmond Lee 李春錦 is an artist, photographer, and practising architect based in the suburbs of Toronto. As a second generation Chinese Canadian, Lee explores long-term and intergenerational experiences of migration in peripheral spaces. He holds a Master of Architecture from the University of Toronto and draws from this background to examine identity, belonging, and nuanced cultural and political borders in the built environment. Lee is proud to create hyperlocal research and art concerning his community in Scarborough. Recent work includes Ontario Heritage Trust's Doris McCarthy Artist-in-Residence that culumated into a continuous 250-foot long vinyl mesh installation for Nuit Blanche Toronto in Scarborough. His upcoming work on the suburbs include a photobook, Below the City, recognized by the 2020 Burtynsky Grant; a community photobook for Toronto Public Library's Artist-in-Residence; and a 25-foot tall art installation on the over 300 places of worship in Scarborough. Lee's work is part of the CAMH permanent collection, and recognized by the Ontario Association of Architects. Lee is supported by the Toronto, Ontario, and Canada art councils.

Below the City – Nuit Blanche, CBC Metro Morning with Matt Galloway, Oct. 4, 2019
10 Must-See Shows at Nuit Blanche 2019 – Now Toronto
Akimbo Hit List
Scarborough Arts Sign at Fool's Paradise
Ontario Heritage Trust – 2019 Artists in Residence
Yonder at Koffler Gallery – Art Toronto
Migration and Memories: The Nature of Things
Proof 22 at Gallery 44 – ARTORONTO.ca
睹物思人\李夢
Feel free to contact me.